"Pull Your Savior In"
Winner of the 2015 SPBGMA ALBUM OF THE YEAR AWARD


Thanks for the support!
To Receive with a Bonus Track directly from the band.
Making headlines on gospel charts.
Check out what they're saying...
"Stephenson is one of today's top traditional-leaning bluegrass artists, and he reminds us all why on Pull Your Savior In. "

Bluegrass Today
"Pull Your Savior In' and 'Come To Jesus Moment' are two sensational gospel songs. I mean, the lyrics, the singing are all great."
Jim Moulton –
Jim's Country Reviews
&
No Depression
More quotes here regarding this collection of songs...
~
Be listening to radio to hear the title track

Be sure to Download 12 Tracks to your mobile below: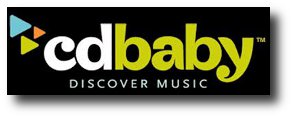 Like Us On Facebook
Watch Our YouTube Channel
Let's go cruising together, January 2016...Tell them, you're going with us!